This coin was sent to me as a gift last week, and I reckon it fits in here nicely.
Aust 50c 2001 CoF Tethers (not really visible here)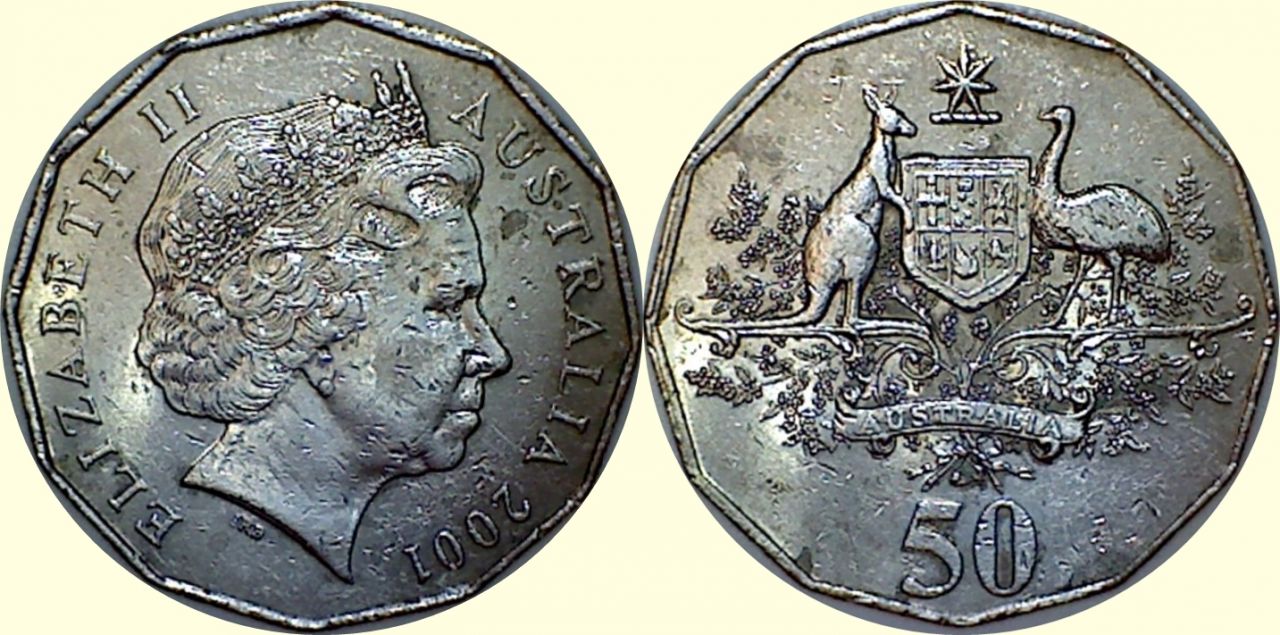 Aust 50c 2001 CoF Rev D.Ck, Tethers, Lam. It's like they've each got an umbilical cord with an added bonus of a lam/D.Ck on the Emu side.
If it's a D.Ck there should be more of them to be found, so I'll see if I can find some.
12:27 Pm: OK, found 4 more with it so it's definitely a D.Ck and it seems that it only occurs on coins that also have the D.Ck from the Emu's rump to the plinth.
A Platypus is a duck designed by a committee (

anon

)