Thread Rating:
2013 50 Years of the Bathurst Endurance Race 50 Cent
Get over One Direction, Rihanna and Prince Harry -grab a beer this weekend is Bathurst!!
50 Years of the Bathurst Endurance Race, 2013 Supercheap Auto Bathurst 1000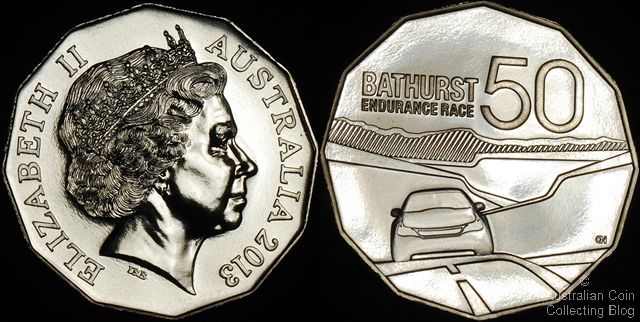 Great Medallion PNC as well
Buy what gives you enjoyment
I believe the medallion PNC sold really well because all the Bathurst fans were taking the medallion and mounting it to the front of their cars as a grill or bonnet ornament.
04-06-2014, 08:48 PM (This post was last modified: 04-06-2014, 08:54 PM by Goldseeker.)
That may increase the value of the remaining Medallion Covers some what?
Here is a scan of the cover: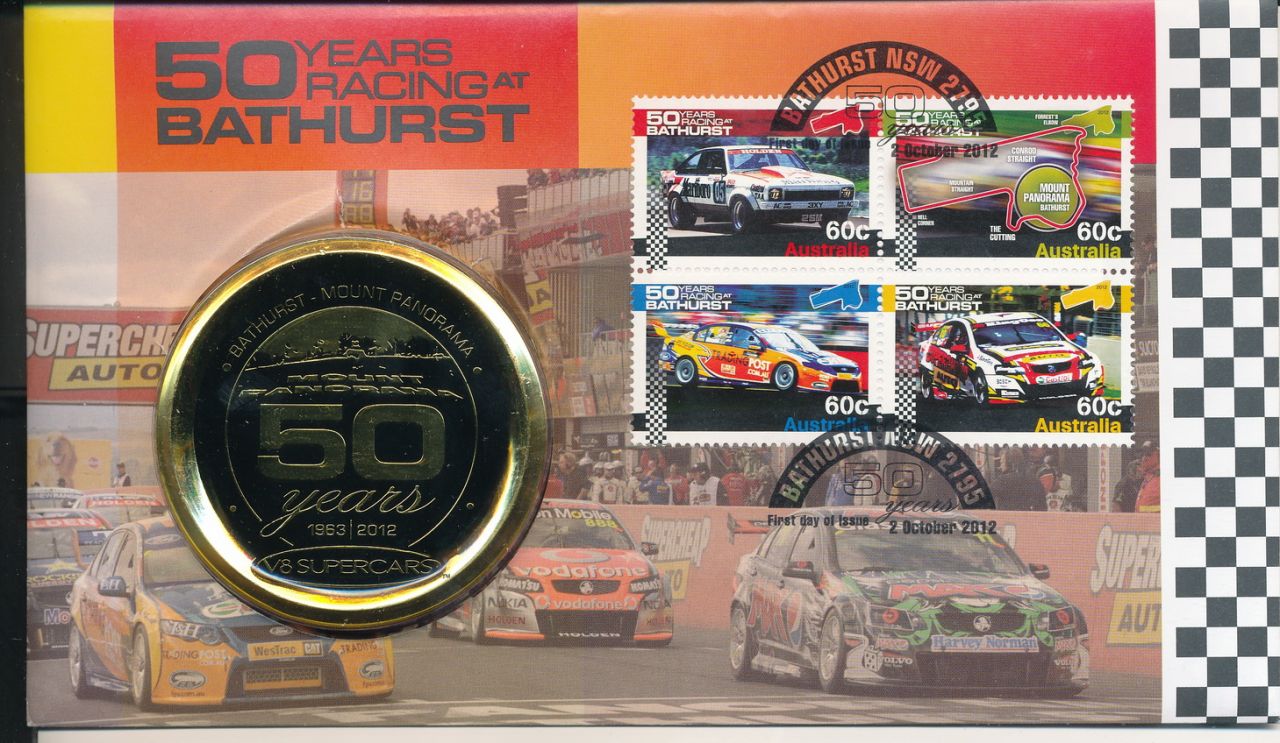 mate hold on to them as all those cars will soon all be gone so cha ching..nice cover
A wise person knows there is something to learn from everyone.

Beautiful PNCs and stamps ... Maxi Cards are the best from this AP issue
Buy what gives you enjoyment

Hello,

The Coin is very generic, no doubt as to not offend anyone if it looks like the " other " brand of car. No steering wheel, and in the middle of the road. I wonder if this is so that LHD Countries will like / buy it because they also watch the race ? Or did they just want a simple design ?
A rolling Coin gathers no change. C Chris

When driving in the Bathurst 1000, one drives all over the road.
However one drives the track on the left hand side at 60km/h when the race isn't on as it's a public road
. Well if you don't want to add points to your licence you do.
Users browsing this thread: 1 Guest(s)